Junior Edwards is a reputable Louisiana hunter and television personality. He specializes in trapping and shooting down deadly alligators.
His commitment to his craft is so serious that he can spend up to 18 hours a day just setting his traps at the optimum angle. He also makes sure to use the best bait possible to ensure that his traps are successful.
These are skills he passed down to his sons, both of whom followed in his footsteps. Take a closer look at Junior Edwards's life as we explore details relating to his bio and net worth.
Who is Junior Edwards?
Junior Edwards is one of the recognizable faces who graced our television as we tuned in to watch the "Swamp People" back in the day. This is because, with just under 100 episodes to his name, he was the second longest-serving member of the cast.
Like most of the other hunters, Junior is dependent on the alligator hunting season that runs for 30 days across the bayou of Louisiana. This is the period when most of the hunters make their revenue.
He worked alongside sons, both of whom he taught everything they knew. Willie, in particular, has come to master the art of making treble hooks by hand.
Junior specializes in the rifle. Fans got to see him and his son team up to hunt across the show. Their relationship was constantly explosive, with both yelling at each other on occasion. Despite all the arguments, Willie's loyalty always shines through in the end.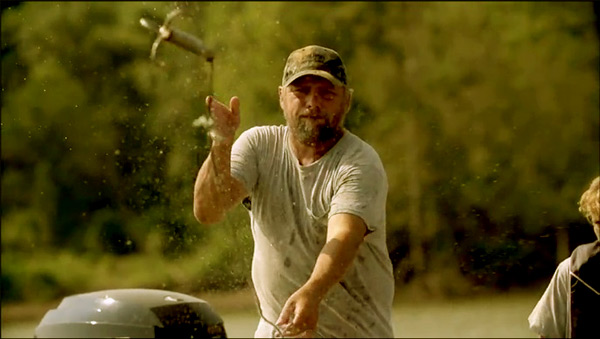 Most people don't know this, but at the start of his career, Junior Edwards was a professional fisherman. He picked up this skill when he was young and has been fishing for 30 years to date.
When most of the gator hunters hibernate after the hunting season ends, Junior and his son switch to fishing.
The duo additionally manages a website online where they offer fans a chance to book them and go out hunting with them.
Junior Edwards Net worth.
The reputable hunter has been in the business for over three decades now. This also comes on the back of several seasons of The Swamp People where he earned a decent salary. As such, Junior Edwards's net worth presently stands at $ 500,000.
Some sources say that this net worth is something he splits right down the middle with his son and hunting partner, Willie Edwards. So it remains unclear what Junior Edwards makes on his own.
Is Junior Edwards still part of the Swamp People?
From 2010 to 2016, Junior Edwards and his children entertained fans on the popular History Channel show "Swamp People."
However, after February 22nd, 2016, fans started to notice that the Edwards were not featured on the show anymore. The last episode they were part of came in season seven.
News began to circulate soon after that the father and son duo had been let go from the series. Some speculated that the sack came because the pair had asked for more money. However, both Junior and his son came out to vehemently deny these claims on social media.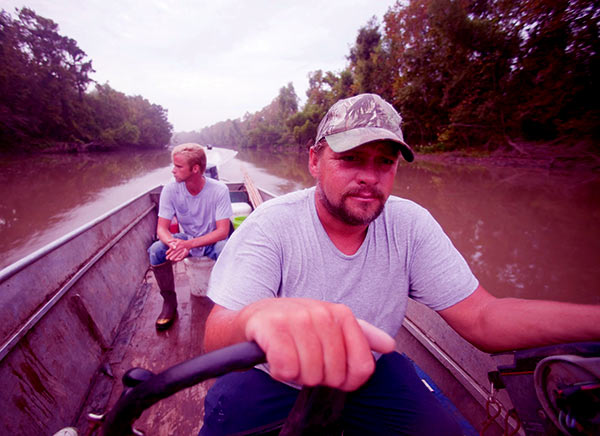 Is Junior Edwards is married? Details about his kids.
The veteran hunter, Junior Edwards, is a married bloke. His wife's name is Theresa Edwards. Details about their married life and relationship remain scarce as both are private people.
Theresa was also ushered into the family business of gator hunting. She even went on to make a few appearances on the "swamp people."
The couple had two children together. These were sons Randy and Willie Edwards. Their son Randy tragically lost his life aged 35 after a road accident back in 2018.
This was in Iberville Parish in the early hours of Saturday. Randy hit a utility pole after veering off the road.
It was perhaps the darkest moment in the family's history. They slowly recovered and put their lives back on track.
Junior and Willie continue to hunt together to date, carrying on the family's traditions. The family presently still resides together in the South of Louisiana.
Junior Edwards' Age, Date of birth.
Details surrounding the gator hunter's date of birth are scarce. However, judging by his pictures and the age of his sons, we estimate Junior Edwards to be somewhere between in his late 50s and early 60s.
Stay tuned for more information as we continue to dig deeper into the matter.
Junior Edwards wiki-Facts.
| | |
| --- | --- |
| Full name | Junior Edwards. |
| Age | The early 60s |
| Date of Birth | The 1960s. |
| Place of Birth | Pierre Part, Louisiana, USA. |
| Profession | Reality television personality, Gator hunter and sharpshooter, Business owner |
| Net worth | $ 500,000 |
| Partner | Theresa Edwards |
| Kids | 2 |
| Nationality | American |
| Ethnicity | Caucasian |
| Zodiac Sign | N/A |
| Parents | Under review. |