Willie Edwards is a television personality, craftsman, and reptile hunter. His work alongside the bayou has seen him recognized as one of the most reputable hunters in Louisiana.
Willie learned everything from his father growing up in the Bayou Sorrel. Together, they make the most of the annual hunting season to generate most of their income.
He is also a proud father of three. Know everything there is to learn about Willie Edwards in this article. We will examine the man's biography in full detail.
Who is Willie Edwards?
Swamp People cast Willie Edwards is renowned for being the son of Junior Edwards. His old man is a fisherman and hunter with years of experience in both fields.
His career has spanned over three decades. Willie and Junior make for a wonderful, albeit combustible team. The former specializes in the art of making the hooks that they use to trap gators.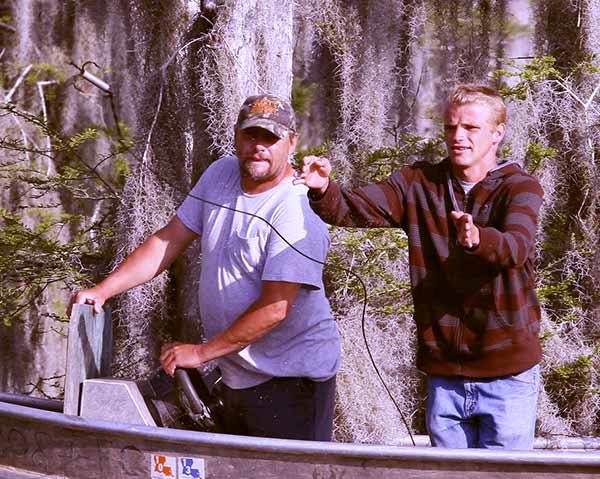 His father, on the other hand, is good with a gun. The two have worked together for ages, and their partnership eventually trickled down to television.
This came with several appearances on reality television. Fans of the show have gotten to see the duo's relationship play out on screen. Shouting matches are a regular occurrence whenever the pair is on screen.
Moving away from the camera, we learned that they maintain a relatively close relationship. This was no more evident when they both left the swamp people together after a falling out with their producers.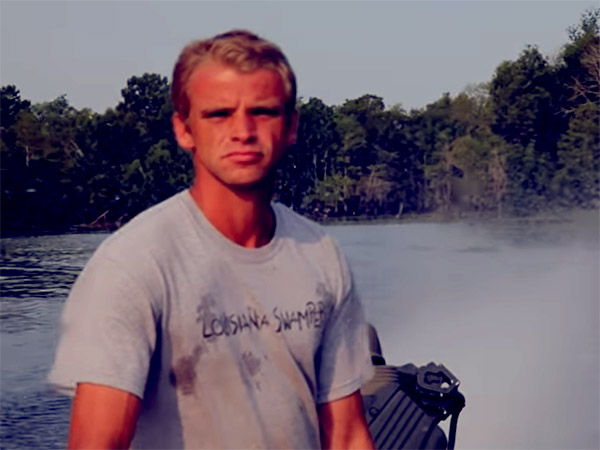 As the story goes, they were fired because of salary disputes. However, both Willie and his father disputed these claims.
Being let go from the show hasn't slowed the pair down, however. At the moment, they run an online business that allows people to rent out their boating services.
While Junior Edwards and his wife have stepped away from the life of hunting, Willie continues to carry on with the family's legacy.
Willie Edwards' Net worth.
Willie Edwards' ventures are not only spread across the bayou but also on television. He featured on The Swamp People for about 70 episodes. Sources estimate that the average salary of a hunter was approximately $ 10,000.
In addition to this, Willie and his father were also commercial fishermen. At the point of writing, Willie Edwards and his father's net worth stood at $500,000.
Is Willie Edwards Married?
Willie Edwards is the husband of Sherrie Edwards. Information regarding their relationship was hard to come by as they are private people.
As such, we were not able to determine when they met or how long they had been married. We did manage to determine that Sherrie is also a native of Louisiana and has helped keep the family business afloat.
Willie and Sherrie have three children together. These are sons William IV and Landon. The boys also have a sister named Michaela.
Willie and his family are living a simple life back in Bayou Sorrel, Louisiana. Sources even say that Willie is trying to pass down survival skills to his sons and turn them into reputable hunters.
Willie Edwards' Age.
As we alluded to before, the hunter is a private person. This has resulted in details about his personal life becoming practically non-existent.
However, we can estimate that he is in his mid-30s at the moment. This comes from taking into account his brother's age. Randy was 35 at the time of his death. It has helped us estimate that Willie was born sometime around the mid to late 80s.
Willie Edwards' Wiki-Facts.
| | |
| --- | --- |
| Full name | Willie Edwards. |
| Age | The mid-30s. |
| Date of Birth | The mid to late 80s. |
| Place of Birth | Bayou Sorrel, Louisiana, USA. |
| Profession | Reality television personality, Fisherman and gator hunter |
| Net worth | $500,000 |
| Partner | Sherrie Edwards |
| Kids | 3 |
| Nationality | American |
| Ethnicity | Caucasian |
| Zodiac Sign | N/A |
| Parents | Junior Edwards and Theresa Edwards |
Willie Edwards and his family live entirely off the land, not relying on any technology. They hunt crabs, frogs, deer, and almost every fish in the bayou. Most of their days start at 5:30 am, another mark of their hard work and dedication.