Tommy Chauvin is a Southern alligator hunter, actor, and television personality. He hails from the swamp side of Louisiana.
Tommy's prowess and proficiency in hunting have earned him the nickname 'trigger Tommy.' He sharpened his skills alongside the Atchafalaya River Basin right from when he was young, learning from the very best in the business.
This is a trade that runs deep in his family's blood. Learn more about Tommy Chauvin today as we take an in-depth look at the hunter's bio and age.
We will additionally explore every interesting fact there is to know about Tommy Chauvin.
Who is Tommy Chauvin?
Tommy Chauvin elevated his status when he started making appearances on the History Channel's "Swamp People." Fans first got a glimpse of the tough-as-nails hunter in the episode titled 'Big Head Bites it' when he was introduced as Trapper Joe's stepson.
While the show is still on the air today, Tommy is no longer a part of it. After 54 episodes, he took a step back in 2016. This came after a power shift within the studio.
Tommy worked along with the likes of Glenn Guist and Terral Evans for several years. Perhaps his strongest compatriot was his adopted father, Joe Lafont. Despite their ups and downs, the two still remain close.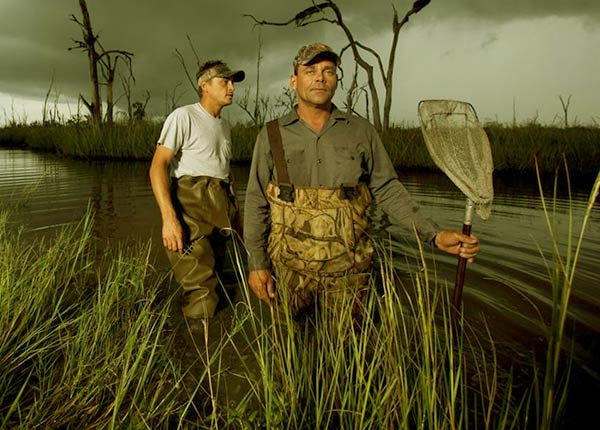 After an injury to his stepfather, Tommy Chauvin took up most of his old man's duties. This is a job that comes with numerous risks. For instance, an accident with a few explosives nearly resulted in the loss of his hand.
A few surgeries were on, and Tommy still hasn't got the full use of his right hand back. He also puts his life on the line every time he tussles with a gator.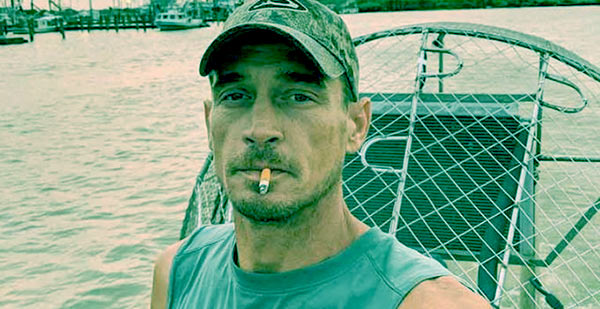 Tommy Chauvin's Net worth.
It comes as no surprise that Tommy's leading source of income is his work as a gator trapper. We should also mention that for over five years, he made several appearances on reality television.
As such, Tommy Chauvin's net worth is rumoured to stand at $300,000 currently. There are no reports as to what he was earning while on the show, however.
Tommy Chauvin is Married to wife, Sarah Namer.
This is a question that a lot of people have raised. The short answer is that the gator hunter is, in fact, a married man.
His wife's name is Sarah Namer. Not much else is known about the hunter's wife except that she is also from Louisiana. While we did learn that the two have children, we cannot confirm how many. We will update the article as soon as we learn more.
Tommy Chauvin's Wiki Facts.
| | |
| --- | --- |
| Full name | Tommy Chauvin |
| Age | The mid to late 40s |
| Date of Birth | The 1970s |
| Place of Birth | Louisiana, USA. |
| Profession | Gator Hunter, Television Personality |
| Net worth | $ 300,000 |
| Partner | Sarah Nemar |
| Kids | Under review |
| Nationality | American |
| Ethnicity | Caucasian |
| Zodiac Sign | N/A |
| Parents | Joe LaFonte (Stepfather) |